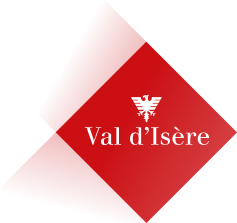 Poivre Blanc
Shops,
Clothes and accessories,
Sports clothes,
Clothes shop
in Val-d'Isère
Ski and après ski fashion for ladies and children.

One of the few stores in the resort where you will find what you need to dress your children from an early age.
Poivre Blanc also has a great range of ski clothing for women to discover without further delay at the roundabout on the main avenue in Val d'Isère!
Environment

Mountain location

Ski resort

Spoken languages
Accessibility

Accessible for wheelchairs with assistance

Services

Sale of adult technical clothing

Sale of technical clothing for children
From

January 1, 2023




until

May 1, 2023

From

July 1, 2023




until

August 26, 2023

From

November 26, 2023




until

May 1, 2024
Monday

10:00 AM - 12:30 PM

3:00 PM - 7:30 PM

Tuesday

10:00 AM - 12:30 PM

3:00 PM - 7:30 PM

Wednesday

10:00 AM - 12:30 PM

3:00 PM - 7:30 PM

Thursday

10:00 AM - 12:30 PM

3:00 PM - 7:30 PM

Friday

10:00 AM - 12:30 PM

3:00 PM - 7:30 PM

Saturday

10:00 AM - 12:30 PM

3:00 PM - 7:30 PM

Sunday

10:00 AM - 12:30 PM

3:00 PM - 7:30 PM
Monday

10:00 AM - 12:30 PM

3:00 PM - 7:30 PM

Tuesday

10:00 AM - 12:30 PM

3:00 PM - 7:30 PM

Wednesday

10:00 AM - 12:30 PM

3:00 PM - 7:30 PM

Thursday

10:00 AM - 12:30 PM

3:00 PM - 7:30 PM

Friday

10:00 AM - 12:30 PM

3:00 PM - 7:30 PM

Saturday

10:00 AM - 12:30 PM

3:00 PM - 7:30 PM

Sunday

10:00 AM - 12:30 PM

3:00 PM - 7:30 PM
Monday

10:00 AM - 12:30 PM

3:00 PM - 7:30 PM

Tuesday

10:00 AM - 12:30 PM

3:00 PM - 7:30 PM

Wednesday

10:00 AM - 12:30 PM

3:00 PM - 7:30 PM

Thursday

10:00 AM - 12:30 PM

3:00 PM - 7:30 PM

Friday

10:00 AM - 12:30 PM

3:00 PM - 7:30 PM

Saturday

10:00 AM - 12:30 PM

3:00 PM - 7:30 PM

Sunday

10:00 AM - 12:30 PM

3:00 PM - 7:30 PM
❄️ Winter season: December 2nd, 2023 to May 5th, 2024