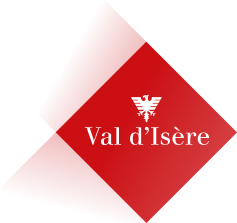 Décalés
Shops,
Clothes and accessories,
Clothes shop
in Val-d'Isère
THE luxury store in Val d'Isère located at the entrance to the Old Village.

This store offers a selection of high-end clothing from prestigious brands. Here you will find Cuccinelli, Marc Jacobs, Isabel Marant, Paul and Joe, Woolrich, Heschung, Paul Smith as well as Gag and Lou jewelry and Inverni accessories in a relaxing and modern setting to shop in peace.
Environment

Mountain location

Ski resort

Spoken languages
Accessibility

Accessible for wheelchairs with assistance

Services
From

January 1, 2023




until

May 1, 2023

From

July 1, 2023




until

August 26, 2023

From

November 26, 2023




until

May 1, 2024
Monday

10:00 AM - 12:30 PM

3:00 PM - 7:30 PM

Tuesday

10:00 AM - 12:30 PM

3:00 PM - 7:30 PM

Wednesday

10:00 AM - 12:30 PM

3:00 PM - 7:30 PM

Thursday

10:00 AM - 12:30 PM

3:00 PM - 7:30 PM

Friday

10:00 AM - 12:30 PM

3:00 PM - 7:30 PM

Saturday

10:00 AM - 12:30 PM

3:00 PM - 7:30 PM

Sunday

10:00 AM - 12:30 PM

3:00 PM - 7:30 PM
Monday

10:00 AM - 12:30 PM

3:00 PM - 7:30 PM

Tuesday

10:00 AM - 12:30 PM

3:00 PM - 7:30 PM

Wednesday

10:00 AM - 12:30 PM

3:00 PM - 7:30 PM

Thursday

10:00 AM - 12:30 PM

3:00 PM - 7:30 PM

Friday

10:00 AM - 12:30 PM

3:00 PM - 7:30 PM

Saturday

10:00 AM - 12:30 PM

3:00 PM - 7:30 PM

Sunday

10:00 AM - 12:30 PM

3:00 PM - 7:30 PM
Monday

10:00 AM - 12:30 PM

3:00 PM - 7:30 PM

Tuesday

10:00 AM - 12:30 PM

3:00 PM - 7:30 PM

Wednesday

10:00 AM - 12:30 PM

3:00 PM - 7:30 PM

Thursday

10:00 AM - 12:30 PM

3:00 PM - 7:30 PM

Friday

10:00 AM - 12:30 PM

3:00 PM - 7:30 PM

Saturday

10:00 AM - 12:30 PM

3:00 PM - 7:30 PM

Sunday

10:00 AM - 12:30 PM

3:00 PM - 7:30 PM
❄️ Winter season: December 2nd, 2023 to May 5th, 2024