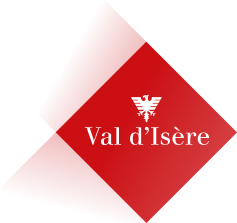 Top Vision
Shops,
Various other shops,
Shopping,
Sports equipment
in Val-d'Isère
In the heart of Olympique Avenue, since 2001 the specialist Top Vision for your sunglasses, ski-goggles and -helmets.

At Top Vision we offer you a wide choice and advice for sports and urban use, from the best value for money to the most exclusive pieces, from nice sunny to whiteout days. You will find the right solution to your needs.
Spoken languages

Documentation
Accessibility

Accessible for wheelchairs with assistance

Services
From

January 1, 2023




until

January 3, 2023

From

January 4, 2023




until

February 2, 2023

From

February 3, 2023




until

March 5, 2023

From

March 6, 2023




until

April 6, 2023

From

April 7, 2023




until

May 6, 2023

From

November 25, 2023




until

December 15, 2023

From

December 16, 2023




until

January 3, 2024
Tuesday

8:30 AM - 8:00 PM
Monday

9:00 AM - 1:00 PM

2:30 PM - 7:30 PM

Tuesday

9:00 AM - 1:00 PM

2:30 PM - 7:30 PM

Wednesday

9:00 AM - 1:00 PM

2:30 PM - 7:30 PM

Thursday

9:00 AM - 1:00 PM

2:30 PM - 7:30 PM

Friday

9:00 AM - 1:00 PM

2:30 PM - 7:30 PM

Saturday

9:00 AM - 1:00 PM

2:30 PM - 7:30 PM

Sunday

9:00 AM - 1:00 PM

2:30 PM - 7:30 PM
Tuesday

8:30 AM - 8:00 PM

Wednesday

8:30 AM - 8:00 PM

Thursday

8:30 AM - 8:00 PM

Saturday

8:30 AM - 8:00 PM
Monday

9:00 AM - 1:00 PM

2:30 PM - 7:30 PM

Tuesday

9:00 AM - 1:00 PM

2:30 PM - 7:30 PM

Wednesday

9:00 AM - 1:00 PM

2:30 PM - 7:30 PM

Thursday

9:00 AM - 1:00 PM

2:30 PM - 7:30 PM

Friday

9:00 AM - 1:00 PM

2:30 PM - 7:30 PM

Saturday

9:00 AM - 1:00 PM

2:30 PM - 7:30 PM

Sunday

9:00 AM - 1:00 PM

2:30 PM - 7:30 PM
Tuesday

8:30 AM - 8:00 PM

Wednesday

8:30 AM - 8:00 PM

Thursday

8:30 AM - 8:00 PM

Saturday

8:30 AM - 8:00 PM
Monday

9:00 AM - 1:00 PM

2:30 PM - 7:30 PM

Tuesday

9:00 AM - 1:00 PM

2:30 PM - 7:30 PM

Wednesday

9:00 AM - 1:00 PM

2:30 PM - 7:30 PM

Thursday

9:00 AM - 1:00 PM

2:30 PM - 7:30 PM

Friday

9:00 AM - 1:00 PM

2:30 PM - 7:30 PM

Saturday

9:00 AM - 1:00 PM

2:30 PM - 7:30 PM

Sunday

9:00 AM - 1:00 PM

2:30 PM - 7:30 PM
Tuesday

8:30 AM - 8:00 PM

Wednesday

8:30 AM - 8:00 PM

Thursday

8:30 AM - 8:00 PM

Saturday

8:30 AM - 8:00 PM
❄️ Winter season: December 2nd, 2023 to May 5th, 2024