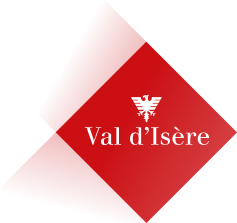 Pharmacie du Solaise
Services,
Chemist,
Medical profession
in Val-d'Isère
A dynamic team to satisfy you all year round.

The Solaise pharmacy located in Val d'Isère, and its team, welcomes you in a friendly and professional manner to deliver your prescription drugs and guide you to better advise you.

Check the href="https://www.pharmasolaise.com/nos-horaires-24.html" target="_blank">opening hours

For any urgency please call the 15.
Environment

Mountain location

Ski resort

Spoken languages

Documentation
Accessibility

Accessible for wheelchairs with assistance

Equipment

Services
From

January 1, 2023




until

May 6, 2023

From

May 7, 2023




until

July 31, 2023

From

December 3, 2023




until

May 6, 2024
Monday

9:00 AM - 12:30 PM

3:00 PM - 7:30 PM

Tuesday

9:00 AM - 12:30 PM

3:00 PM - 7:30 PM

Wednesday

9:00 AM - 12:30 PM

3:00 PM - 7:30 PM

Thursday

9:00 AM - 12:30 PM

3:00 PM - 7:30 PM

Friday

9:00 AM - 12:30 PM

3:00 PM - 7:30 PM

Saturday

9:00 AM - 12:30 PM

3:00 PM - 7:30 PM

Sunday

9:00 AM - 12:30 PM

3:00 PM - 7:30 PM
Monday

9:00 AM - 12:00 PM

4:00 PM - 7:00 PM

Tuesday

9:00 AM - 12:00 PM

4:00 PM - 7:00 PM

Wednesday

9:00 AM - 12:00 PM

4:00 PM - 7:00 PM

Thursday

9:00 AM - 12:00 PM

4:00 PM - 7:00 PM

Friday

9:00 AM - 12:00 PM

4:00 PM - 7:00 PM

Saturday

9:00 AM - 12:00 PM
Monday

9:00 AM - 12:30 PM

3:00 PM - 7:30 PM

Tuesday

9:00 AM - 12:30 PM

3:00 PM - 7:30 PM

Wednesday

9:00 AM - 12:30 PM

3:00 PM - 7:30 PM

Thursday

9:00 AM - 12:30 PM

3:00 PM - 7:30 PM

Friday

9:00 AM - 12:30 PM

3:00 PM - 7:30 PM

Saturday

9:00 AM - 12:30 PM

3:00 PM - 7:30 PM

Sunday

9:00 AM - 12:30 PM

3:00 PM - 7:30 PM
❄️ Winter season: December 2nd, 2023 to May 5th, 2024