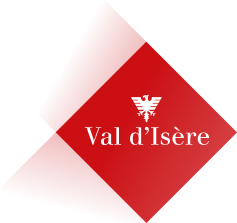 Columbia
Shops,
Clothes and accessories,
Sports clothes
in Val-d'Isère
Worldwide specialist for outdoor wear Ski/Snowboard. Mountaineering.

Located at the roundabout of the large village square, the Columbia store offers everything you need for your mountain excursions or to simply dress! This store was inaugurated by Ma Boyle in person, great patron of Columbia! You will also find a wide range of SOREL shoes there!
Environment

Mountain location

Ski resort

Spoken languages
Accessibility

Accessible for wheelchairs with assistance

Services

Pets welcome
Sale of adult technical clothing

Sale of technical clothing for children
From

January 1, 2023




until

May 1, 2023

From

July 1, 2023




until

August 26, 2023

From

November 26, 2023




until

May 1, 2024
Monday

10:00 AM - 12:30 PM

3:00 PM - 7:30 PM

Tuesday

10:00 AM - 12:30 PM

3:00 PM - 7:30 PM

Wednesday

10:00 AM - 12:30 PM

3:00 PM - 7:30 PM

Thursday

10:00 AM - 12:30 PM

3:00 PM - 7:30 PM

Friday

10:00 AM - 12:30 PM

3:00 PM - 7:30 PM

Saturday

10:00 AM - 12:30 PM

3:00 PM - 7:30 PM

Sunday

10:00 AM - 12:30 PM

3:00 PM - 7:30 PM
Monday

10:00 AM - 12:30 PM

3:00 PM - 7:30 PM

Tuesday

10:00 AM - 12:30 PM

3:00 PM - 7:30 PM

Wednesday

10:00 AM - 12:30 PM

3:00 PM - 7:30 PM

Thursday

10:00 AM - 12:30 PM

3:00 PM - 7:30 PM

Friday

10:00 AM - 12:30 PM

3:00 PM - 7:30 PM

Saturday

10:00 AM - 12:30 PM

3:00 PM - 7:30 PM

Sunday

10:00 AM - 12:30 PM

3:00 PM - 7:30 PM
Monday

10:00 AM - 12:30 PM

3:00 PM - 7:30 PM

Tuesday

10:00 AM - 12:30 PM

3:00 PM - 7:30 PM

Wednesday

10:00 AM - 12:30 PM

3:00 PM - 7:30 PM

Thursday

10:00 AM - 12:30 PM

3:00 PM - 7:30 PM

Friday

10:00 AM - 12:30 PM

3:00 PM - 7:30 PM

Saturday

10:00 AM - 12:30 PM

3:00 PM - 7:30 PM

Sunday

10:00 AM - 12:30 PM

3:00 PM - 7:30 PM
❄️ Winter season: December 2nd, 2023 to May 5th, 2024