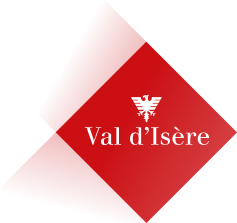 "In Grandma's Garden" - Wild plants in cookery
Accompanied,
Pedestrian sports,
Hiking
in Val-d'Isère
Come and unveil the secret of the edible wild plants that grow in our mountains, through anecdotes and straightforward explanations.

Meet at Place des Dolomites, the square outside the Tourist Office.

It is compulsory to sign up at the Tourist Office beforehand, at the latest the day before, from 6.30pm.
Environment

Spoken languages
From

July 3, 2023

to

August 25, 2023
19 €

13 €

Included with the "Val Pass" card.
On

July 3, 2023

On

July 7, 2023

On

July 10, 2023

On

July 14, 2023

On

July 17, 2023

On

July 21, 2023

On

July 24, 2023

On

July 28, 2023

On

July 31, 2023

On

August 4, 2023

On

August 7, 2023

On

August 11, 2023

On

August 14, 2023

On

August 18, 2023

On

August 21, 2023

On

August 25, 2023

On

August 28, 2023

On

September 1, 2023
Monday

9:15 AM - 12:15 PM
Friday

9:15 AM - 12:15 PM
Monday

9:15 AM - 12:15 PM
Friday

9:15 AM - 12:15 PM
Monday

9:15 AM - 12:15 PM
Friday

9:15 AM - 12:15 PM
Monday

9:15 AM - 12:15 PM
Monday

9:15 AM - 12:15 PM
Friday

9:15 AM - 12:15 PM
Monday

9:15 AM - 12:15 PM
Friday

9:15 AM - 12:15 PM
Monday

9:15 AM - 12:15 PM
Friday

9:15 AM - 12:15 PM
Monday

9:15 AM - 12:15 PM
Friday

9:15 AM - 12:15 PM
Monday

9:15 AM - 12:15 PM
Friday

9:15 AM - 12:15 PM
❄️ Winter season: December 2nd, 2023 to May 5th, 2024