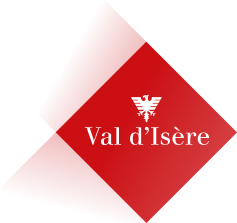 Orienteering in Val d'Isère centre
Entertainment/recreation,
Treasure hunt,
Pedestrian sports,
Orientation race
in Val-d'Isère
Come and take part in an orienteering race in the heart of Val d'Isère!
Get your bearings and be the fastest to find your way around the village!

Meet at the "Village" Chairlift next to the mini golf course / activity maintained in the event of bad weather.

Under the responsibility of parents.
Environment

Spoken languages
Schedules

On

July 6, 2023

at 2:30 PM

On

July 11, 2023

at 2:30 PM

On

July 20, 2023

from 10:00 AM to 12:00 PM

On

July 31, 2023

from 2:30 PM to 4:30 PM

On

August 10, 2023

from 10:00 AM to 12:00 PM

On

August 18, 2023

from 10:00 AM to 12:00 PM

On

August 24, 2023

from 10:00 AM to 12:00 PM
❄️ Winter season: December 2nd, 2023 to May 5th, 2024