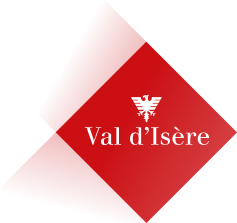 Airboard
Entertainment/recreation,
initiation / discovery during an event,
Winter sports,
Bobsleigh/sledge
in Val-d'Isère
Steered by weight transfer, this bodyboard-on-snow offers its rider the exceptional sensation of flying over the snow. Come along and try out this free activity to music on the floodlit.

Don't forget your helmet.
Mandatory presence of parents.
Schedules

Each wednesday from

December 27, 2023

until

January 3, 2024

from 5:45 PM to 7:45 PM

On

January 9, 2024

from 5:45 PM to 7:45 PM

On

January 18, 2024

from 5:45 PM to 7:45 PM

Each tuesday from

January 23, 2024

until

February 6, 2024

from 5:45 PM to 7:45 PM

On

February 1, 2024

from 5:45 PM to 7:45 PM

Each wednesday from

February 14, 2024

until

March 6, 2024

from 5:45 PM to 7:45 PM

On

March 12, 2024

from 5:45 PM to 7:45 PM

Each thursday from

March 28, 2024

until

April 4, 2024

from 5:45 PM to 7:45 PM

On

April 9, 2024

from 5:45 PM to 7:45 PM
❄️ Winter season: December 2nd, 2023 to May 5th, 2024