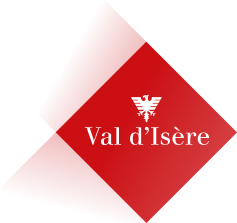 Spa Sothys - Hôtel Christiania
Leisure,
Health and wellness equipment,
Spa area
in Val-d'Isère
Discover our spa and take a relax moment for yourself.

The Christiania offers a Spa, equipped with an indoor swimming pool, a sauna, a Turkish bath, as well as a small body work area. Our beauticians offer a wide selection of massages and beauty cares with the French brand Sothys.
Accessibility

Not accessible in a wheelchair

Equipment

Services
From

January 1, 2023




until

April 10, 2023

From

December 8, 2023




until

April 10, 2024
Monday

9:30 AM - 12:00 PM

3:30 PM - 8:00 PM

Tuesday

9:30 AM - 12:00 PM

3:30 PM - 8:00 PM

Wednesday

9:30 AM - 12:00 PM

3:30 PM - 8:00 PM

Thursday

9:30 AM - 12:00 PM

3:30 PM - 8:00 PM

Friday

9:30 AM - 12:00 PM

3:30 PM - 8:00 PM

Saturday

9:30 AM - 12:00 PM

3:30 PM - 8:00 PM

Sunday

9:30 AM - 12:00 PM

3:30 PM - 8:00 PM
Monday

9:30 AM - 12:00 PM

3:30 PM - 8:00 PM

Tuesday

9:30 AM - 12:00 PM

3:30 PM - 8:00 PM

Wednesday

9:30 AM - 12:00 PM

3:30 PM - 8:00 PM

Thursday

9:30 AM - 12:00 PM

3:30 PM - 8:00 PM

Friday

9:30 AM - 12:00 PM

3:30 PM - 8:00 PM

Saturday

9:30 AM - 12:00 PM

3:30 PM - 8:00 PM

Sunday

9:30 AM - 12:00 PM

3:30 PM - 8:00 PM
❄️ Winter season: December 2nd, 2023 to May 5th, 2024