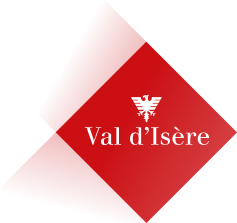 Simulateur de Golf - Centre Aquasportif
Leisure,
Recreational activities,
New technology games room
in Val-d'Isère
The Aqua Leisure complex lounge area offers the ideal opportunity to work on your swing whatever the weather with the ultra realistic indoor golf simulator. This innovative, hightech equipment, which offers the cutting edge in technology, provides a selection of virtual golf courses with larger than life details and 3D effects.

Aimed at both amateurs and professionals, this jewel of modern technology calculates real time data such as ball and club speed, distance, hitting angle, back and side spin etc. Created for fun or for training purposes, it may be used in practice or game mode as the swing analysis system offers all the information required to progress, swing after swing.

The presence of an adult is compulsory.
Environment

Mountain location

Ski resort

Spoken languages
Groups (Max capacity)

4 Maximum number of people
Accessibility

Not accessible in a wheelchair

Equipment
From

July 1, 2023

to

August 27, 2023
From

January 1, 2023




until

May 1, 2023

From

July 1, 2023




until

August 27, 2023
Monday

10:00 AM - 8:00 PM

Tuesday

10:00 AM - 8:00 PM

Wednesday

10:00 AM - 8:00 PM

Thursday

10:00 AM - 8:00 PM

Friday

10:00 AM - 8:00 PM

Saturday

10:00 AM - 8:00 PM

Sunday

10:00 AM - 8:00 PM
Monday

10:00 AM - 8:00 PM

Tuesday

10:00 AM - 8:00 PM

Wednesday

10:00 AM - 8:00 PM

Thursday

10:00 AM - 8:00 PM

Friday

10:00 AM - 8:00 PM

Saturday

10:00 AM - 8:00 PM

Sunday

10:00 AM - 8:00 PM

Summer season
❄️ Winter season: December 2nd, 2023 to May 5th, 2024