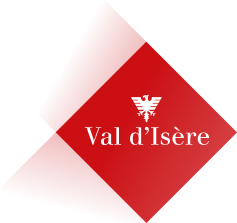 Bike Park
MTB tracks map
Tignes - Val d'Isère
Trail openings
and ski lifts
TRIFFOL UP

0.001 km

Closed

DAI DAI

0.001 km

Closed

INTO THE WILD ROUGE

0.001 km

Closed

ROCK'N RIDE

0.001 km

Closed

VERY BIKE TRIP

0.001 km

Closed
FUNIVAL

0.001 km

Closed

TPH OLYMPIQUE

0.001 km

Closed

TC DAILLE

0.001 km

Closed

TSD BELLEVARDE

0.001 km

Closed

TSD BORSAT

0.001 km

Closed

TSD LOYES EXPRESS

0.001 km

Closed

TSD MARMOTTES

0.001 km

Closed

TS FONTAINE FR

0.001 km

Closed

TS GRAND PRE

0.001 km

Closed

TS MONT BLANC

0.001 km

Closed

TK LANCHES

0.001 km

Closed

TK SLALOM

0.001 km

Closed

TK SNOWPARK

0.001 km

Closed

TAPIS CARPE DIEM

0.001 km

Closed
Mise à jour : 06 juin 2023 - 00:18
Information about opening conditions
Many means of information are available to you to find out about the opening / closing conditions of the slopes: valdisere.com, mobile application, radio, information panels.
Radio Val d'Isère (96.10 FM) broadcasts several times a day the detailed report of the openings and closings of the slopes.
The hostesses of the Val d'Isère Tourist Office are at your disposal for all information concerning the opening conditions of the slopes.
Val d'Isère live
Don't miss anything
On site or when preparing your stay, consult the webcams, the map of the slopes, the weather, the road conditions and the snow cover of our mountains in winter.