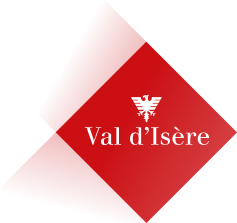 Yooner / snooc
Entertainment/recreation,
initiation / discovery during an event,
Winter sports,
Bobsleigh/sledge
in Val-d'Isère
Light, easy to handle and comfortable, our new sledge gives you amazing sensations from the very first turns. Come and try the modern 'paret' on the ski slopes. Whatever your level, you'll love the fun and ease of use.

Mandatory presence of parents.
Activities

Minimum age (in years) :

7
Schedules

Each thursday from

December 28, 2023

until

January 11, 2024

from 5:45 PM to 7:45 PM

On

January 16, 2024

from 5:45 PM to 7:45 PM

Each friday from

January 26, 2024

until

February 9, 2024

from 5:45 PM to 7:45 PM

On

March 7, 2024

from 5:45 PM to 7:45 PM

Each wednesday from

March 20, 2024

until

March 27, 2024

from 5:45 PM to 7:45 PM

On

April 5, 2024

from 5:45 PM to 7:45 PM

On

April 10, 2024

from 5:45 PM to 7:45 PM
❄️ Winter season: December 2nd, 2023 to May 5th, 2024